holiday gift guide
KEEP YOUR NUTS FRESH AND DRY THIS HOLIDAY SEASON
PUT YOUR BALLS IN OUR HANDS & LET US GUIDE YOU TO WHAT YOU NEED!
holiday gift guide
KEEP YOUR NUTS FRESH AND DRY THIS HOLIDAY SEASON
PUT YOUR BALLS IN OUR HANDS & LET US GUIDE YOU TO WHAT YOU NEED!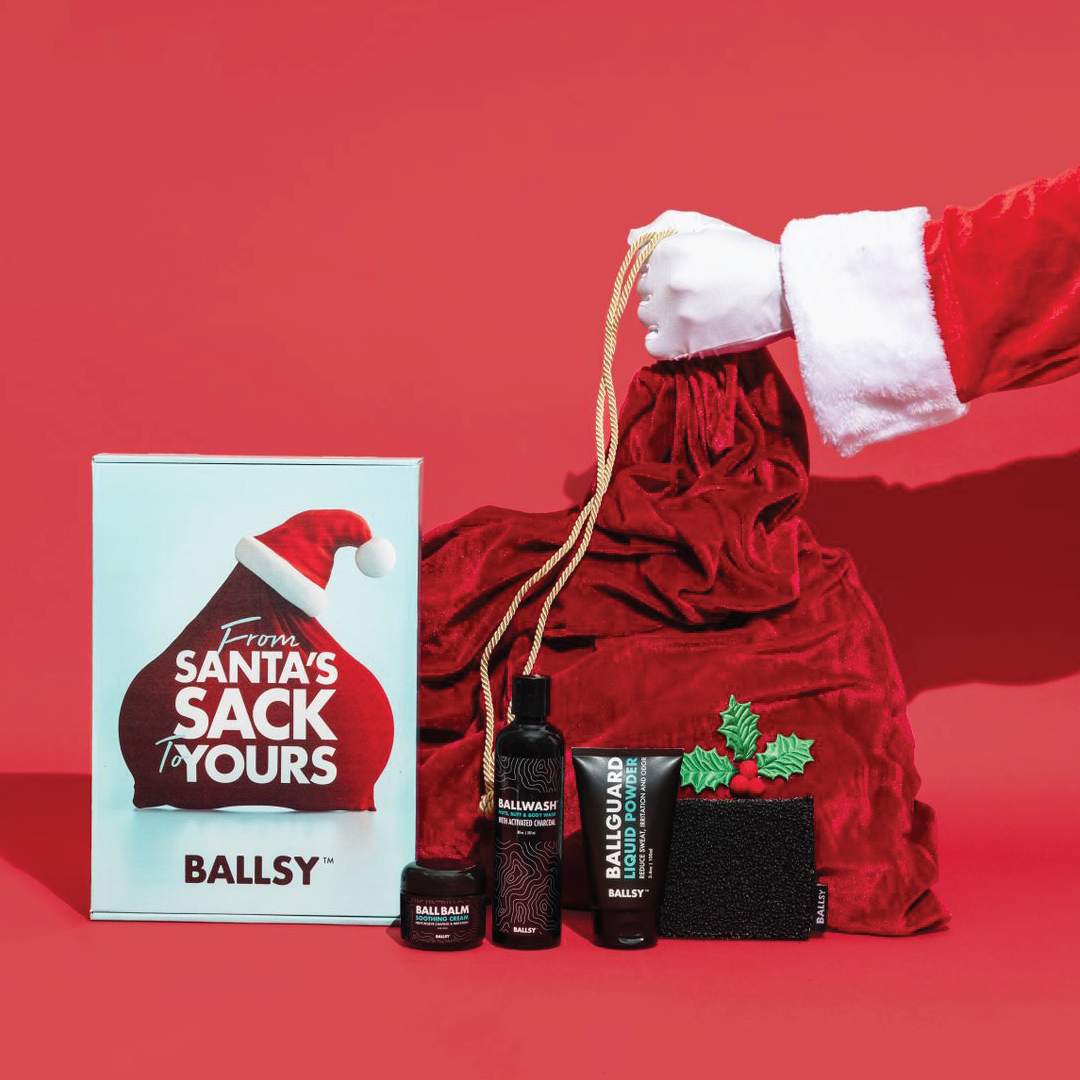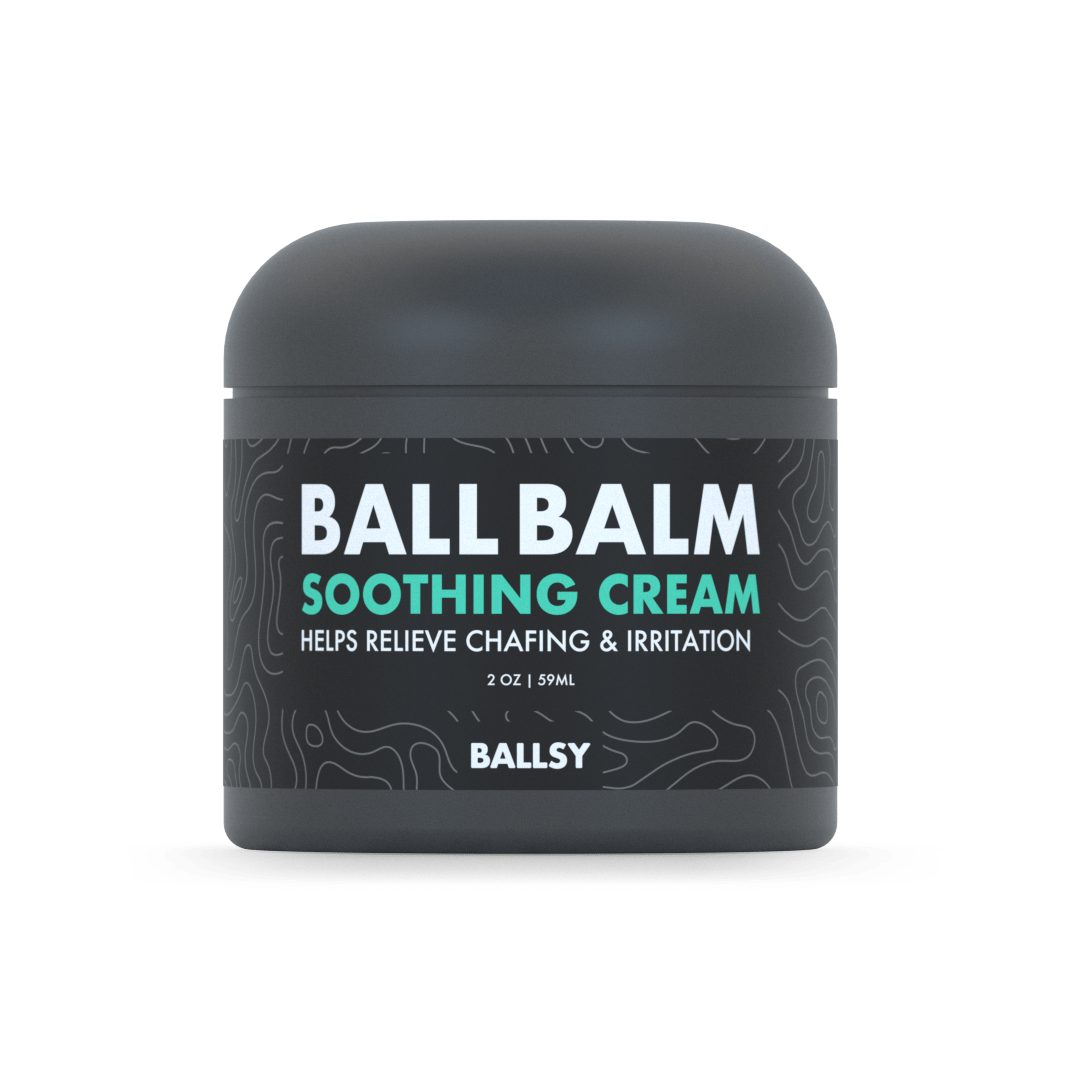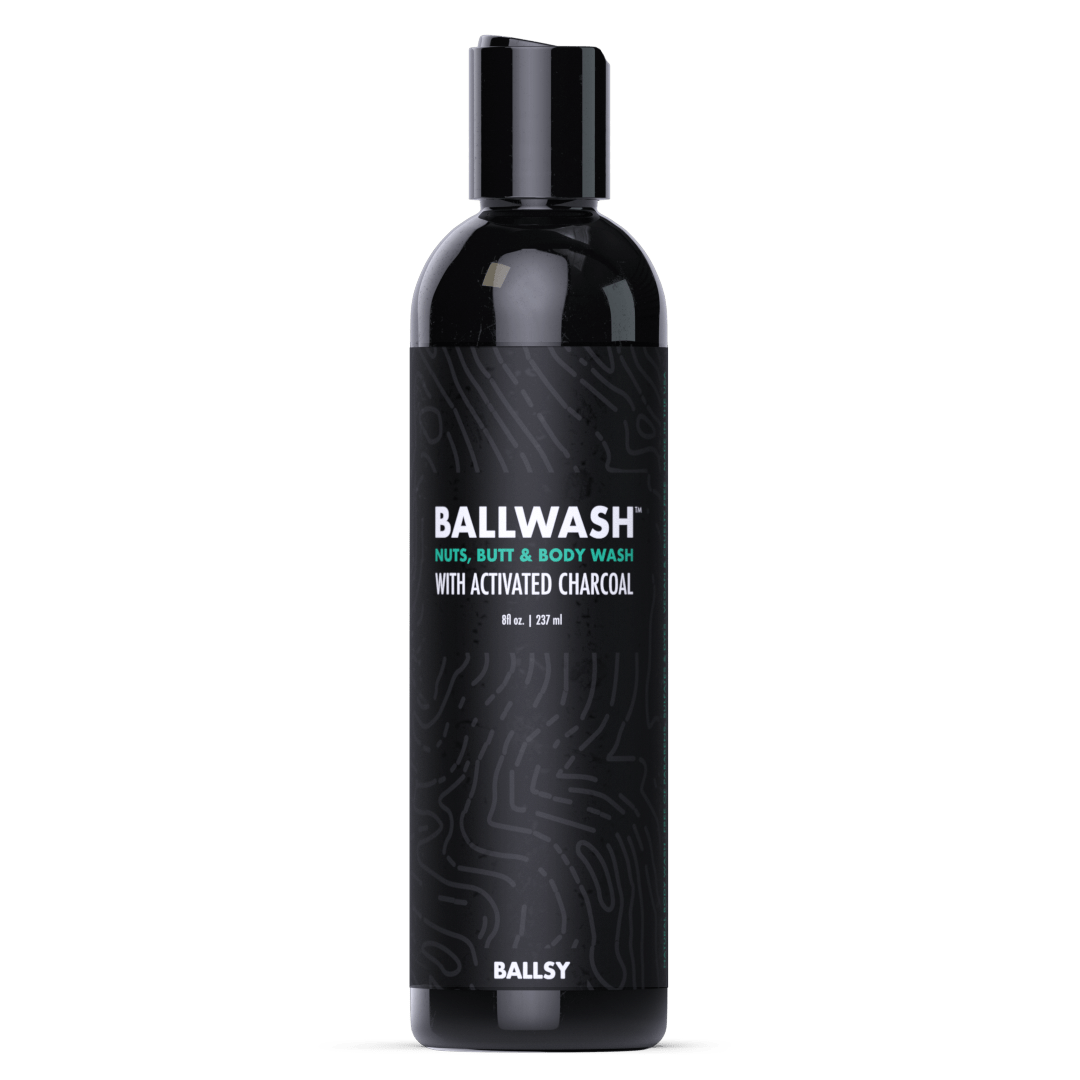 ---
The perfect gift set for you man this Holiday Season. The Santa Sack Pack includes four of our best selling items, and will be sure to keep your mans nuts feeling good.

Ballwash - 

perfect for your balls and entire body. This body wash features activated charcoal and plant extracts that moisturize, cleanse and leave you smelling fantastic. Ballwash is bound to be one of your core and go-to products in the shower.

Ball Balm

 - 

Packed with skin-safe natural ingredients to bring relief and comfort to you and your boys below by providing deep hydration to help soothe and repair chafed, dry or irritated skin.
Ball Guard -

Moisturizing ball deodorant that keeps your skin smelling fresh and feeling hydrated.  Infused with aloe and tapioca starch, Ballguard's premium formulation will help prevent sweat and chafing all day to protect your most sensitive region.

Handy Shower Tool - Soft yet scrubby, the Handy is the perfect shower tool to pair with Ballwash or Liquid Courage body wash for generating extra suds while gently exfoliating away dead skin.
Receive Holiday Limited Edition From Santa's Sack To Yours Box!
Best Sellers
View all
Ball Wash, Ballguard, Ball Balm, Handy Shower Tool
Save $15.00
Ballwash, Sack Spray, Nut Rub
JOIN OUR VIP SUBSCRIBER PROGRAM
FOR A LIMITED TIME, RECEIVE AN EXTRA 10% OFF YOUR FIRST SUBSCRIPTION ORDER. LET'S GET NUTS! YOU WILL ALSO GET EARLY ACCESS TO OUR BLACK FRIDAY SALE & RECEIVE EXCLUSIVE DISCOUNTS
Subscribe & Save