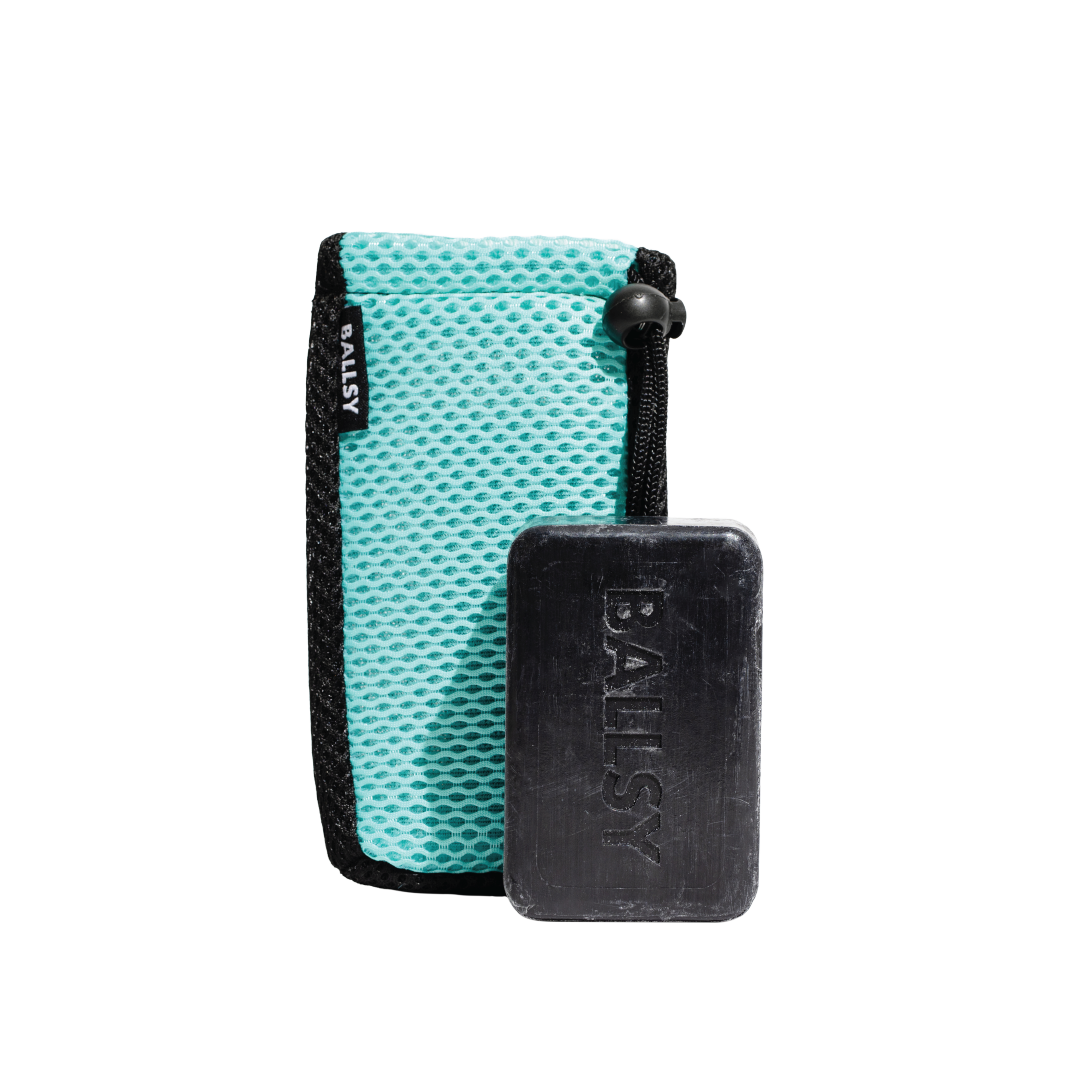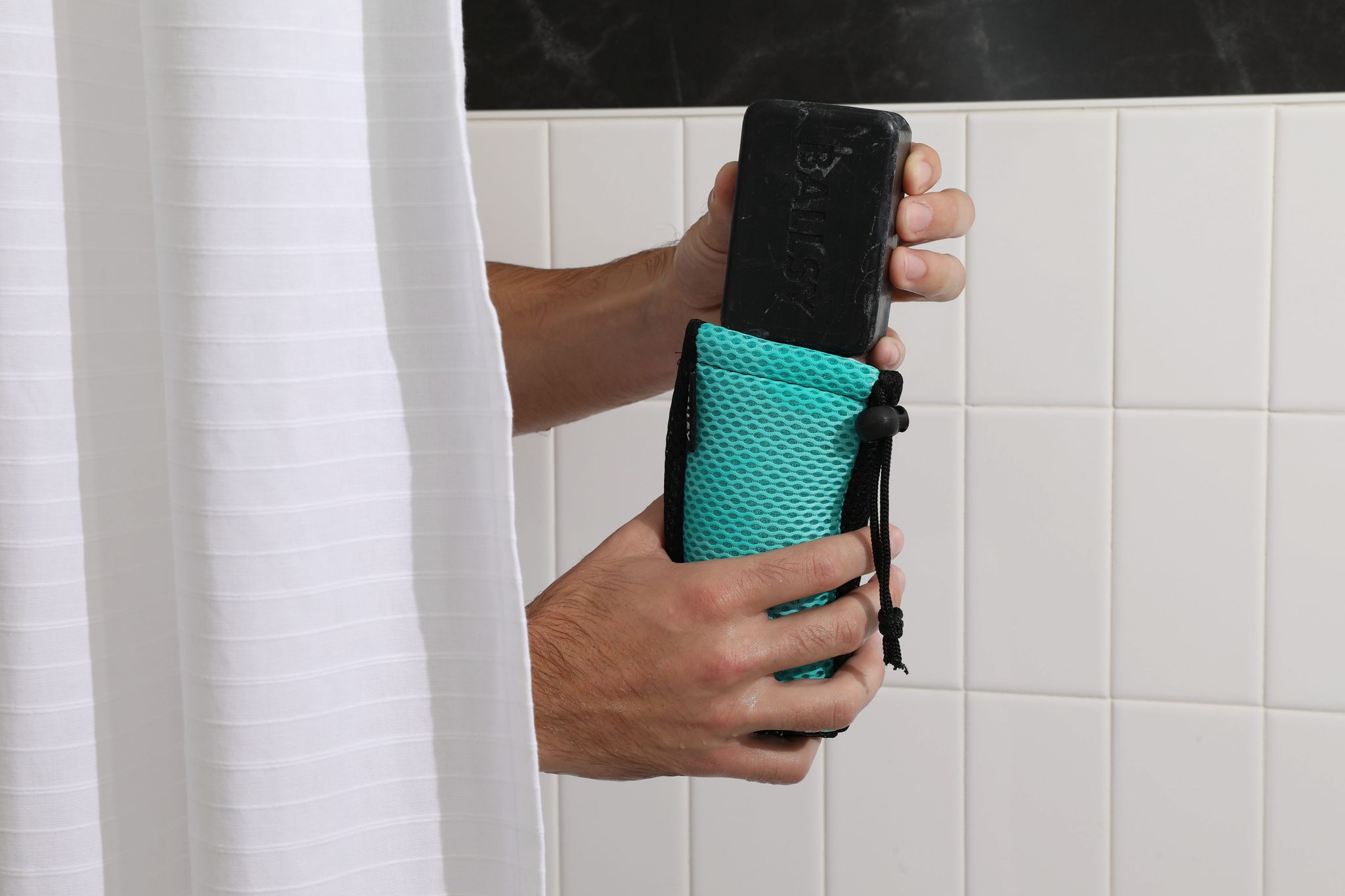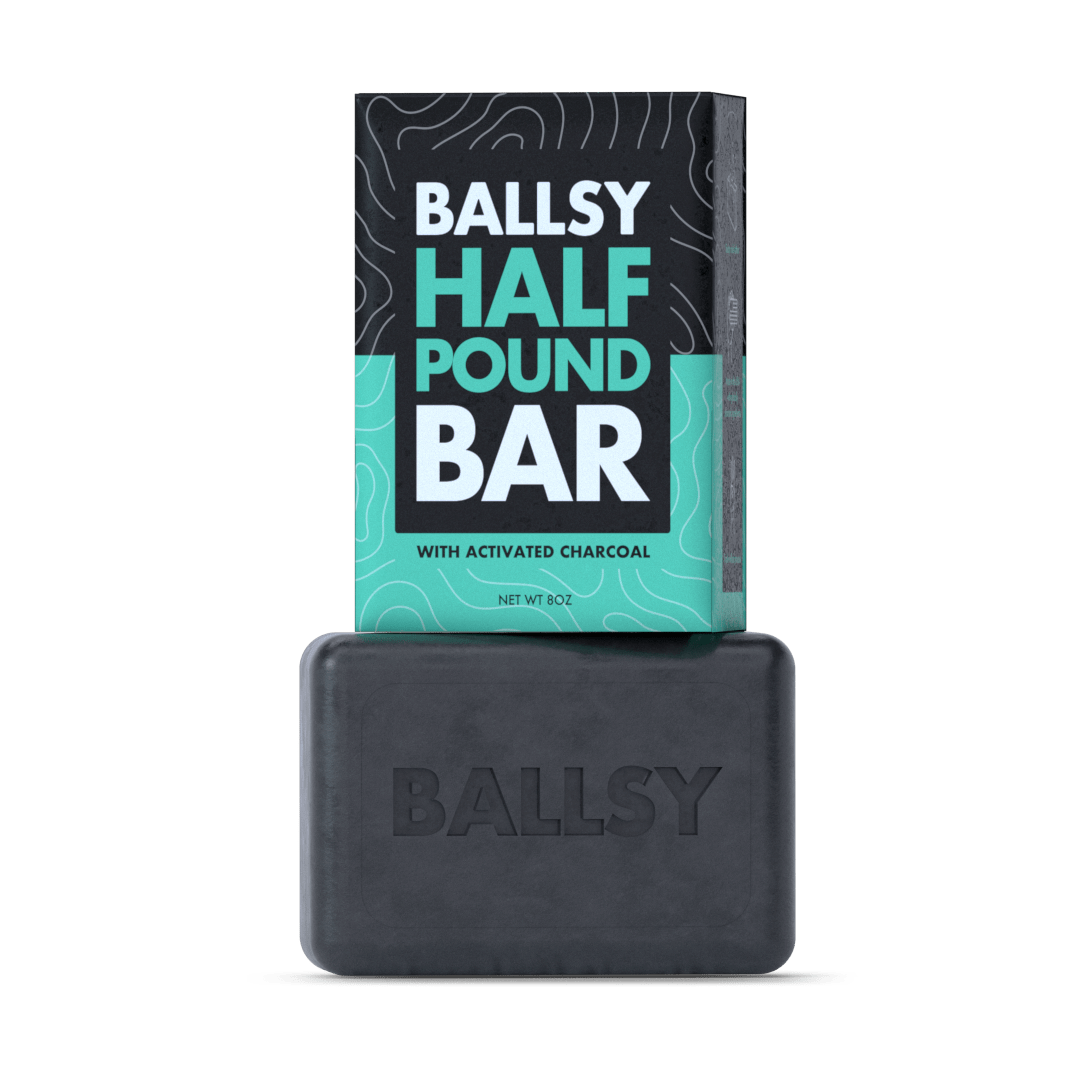 FREE Good in the Sack
Our half pound bar is packed with activated charcoal & plant extracts & provides an intense lather while washing away sweat, dirt, and bad choices.  Aloe Vera and Cucumber Peel Extract provide natural vitamins and antioxidants to keep your skin feeling its best.
Combine this soap with our soft yet sudsy sud sack - think of this tool as somewhere between a loofah and poof, the perfect shower tool to hold your Balls Bar, and maximize the suds.
Sodium Palmate, Sodium Palm Kernelate, Water, Glycerin, Fragrance, Sodium Gluconate, Charcoal Powder, Palm Acid, Sodium Chloride, Palm Kernel Acid, Tocopheryl Acetate, Aloe Barbadensis Leaf Juice, Maltodextrin, Glycyrrhiza Glabra (Licorice) Root Extract, Juniperus Mexicana Oil, Chamomilla Recutita (Matricaria) Flower Extract, Cucumis Sativus (Cucumber) Fruit Extract, Lavandula Angustifolia (Lavender) Extract, Benzoic Acid, Phenoxyethanol, Sorbic Acid, Chlorphenesin.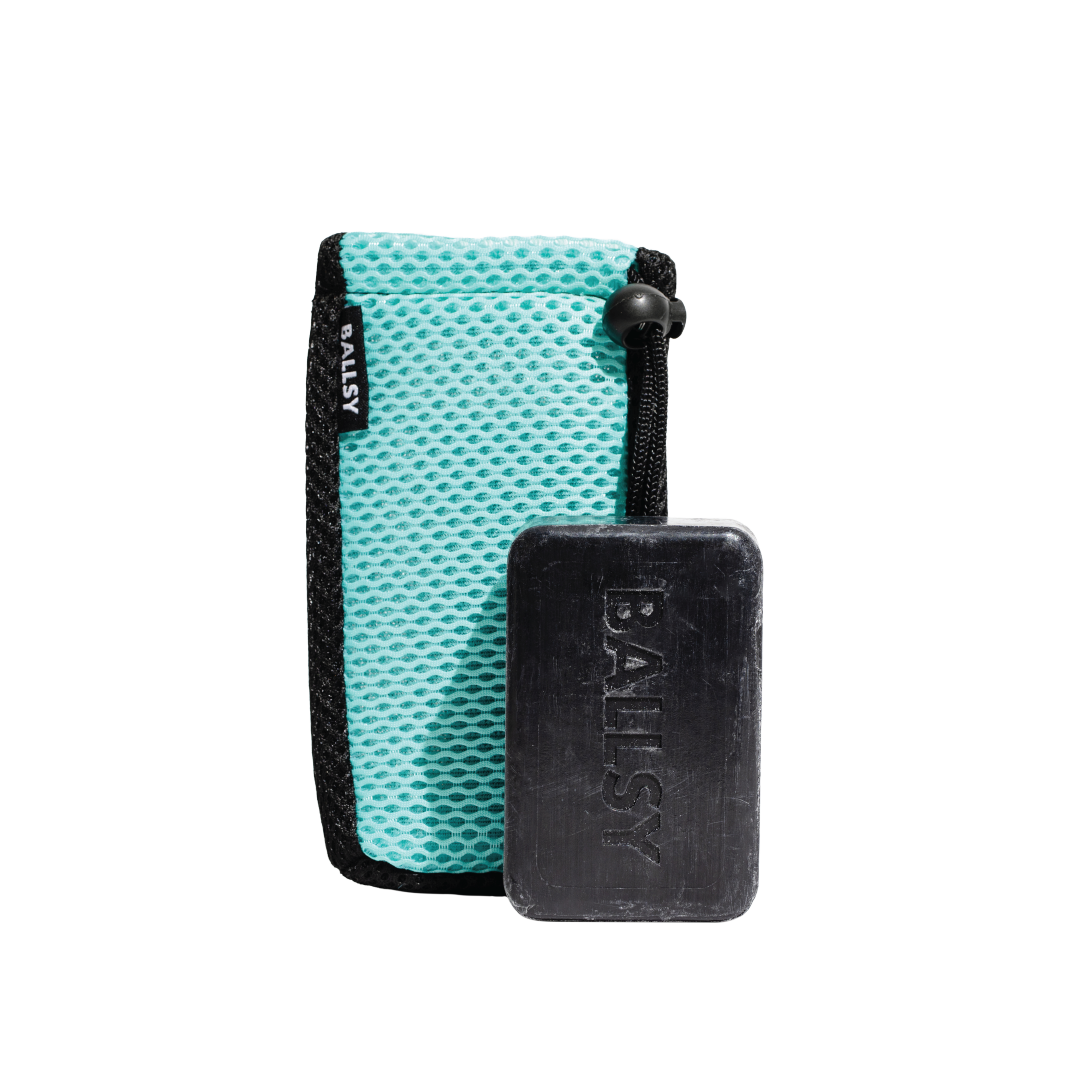 Similar to a soft loofa, this helps remove dead skin cells with different textures on each side to match your exfoliation needs. Our Half Pound Bar uses a triple-milled process which results in a longer lasting bar with tons of lather.
PERFECT LATHER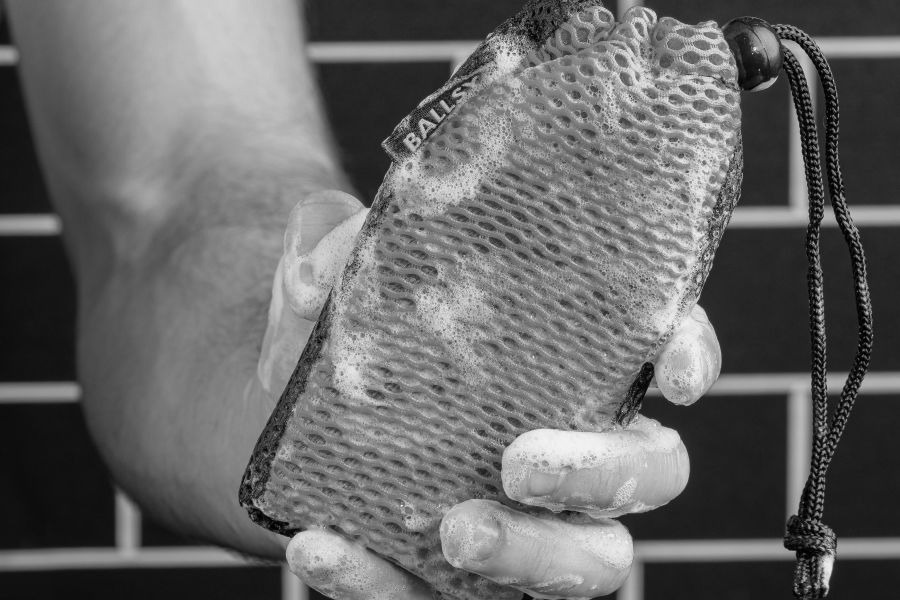 The Coconut Oil in this bar of soap helps hydrate and protect skin, while Aloe Vera has anti-inflammatory properties to support smooth, soft skin.

HYDRATES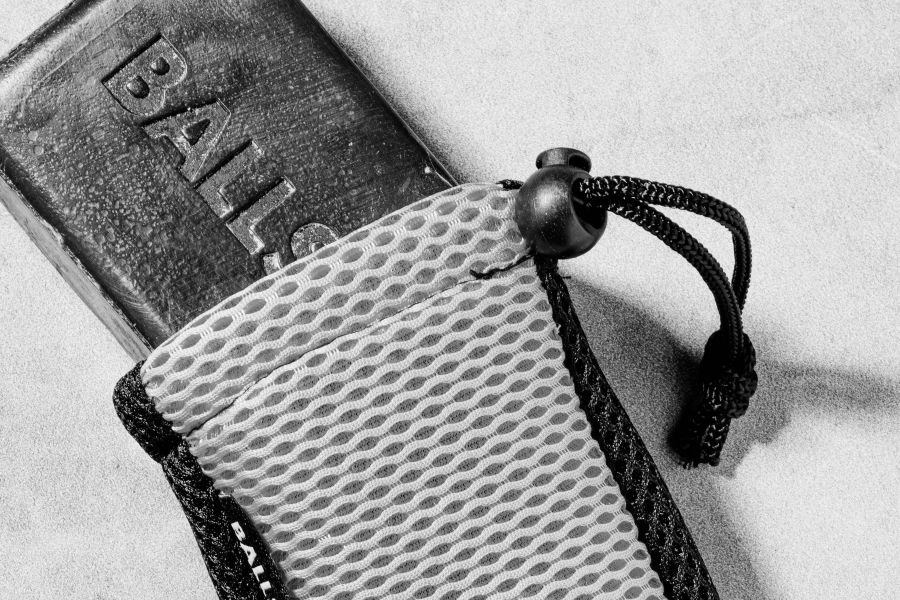 Have you ever had a bar of soap melt onto a surface once wet? Get your money's worth and make your soap last longer with this sud sack!

PRESERVES YOUR SOAP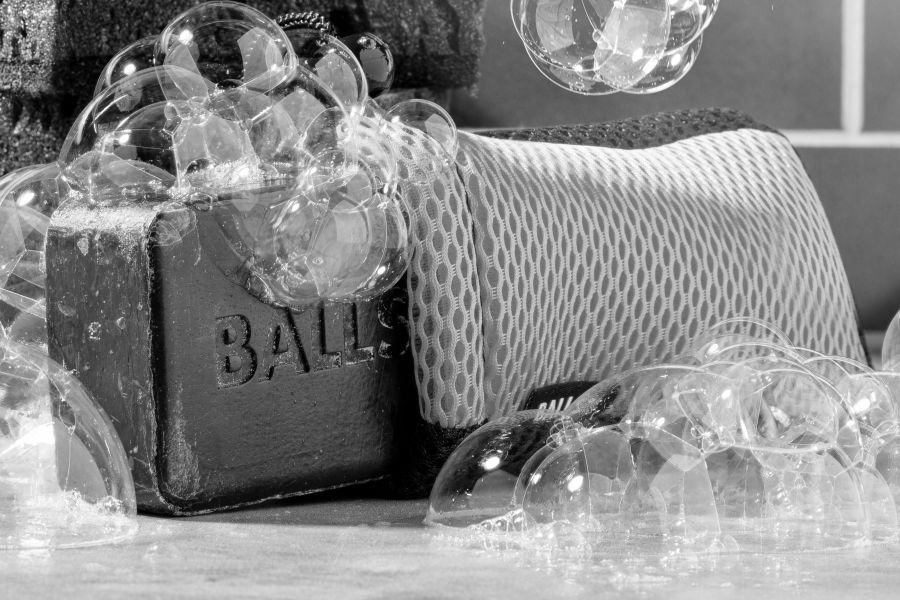 Sign up for the email list. never miss another deal.
that's ballsy.
What others are saying
AWESOME!
Great scrubber, soft and even the rough side is great! Can fit large sized soap bars.
SCRATCHY WITHOUT SCRATCHING
This is the perfect replacement for my previous soap saver. Feels somewhere between loofa and a poof and it's great with a full bar of soap.
GREAT TO PAIR WITH BALLSY HALF POUND BAR
The best part of this product is that there are 2 sides. The turquoise side is the less abrasive side, and the black side is for exfoliating.
HOLY EXFOLIATION, BATMAN!
This is a cool product, it could fit two bars of soap depending on the size and is great for exfoliating.
GAME CHANGER!
Great scrubber for the shower and it makes my giant bar of soap last a really long time. Really happy I bought it!
don't just take it from us.