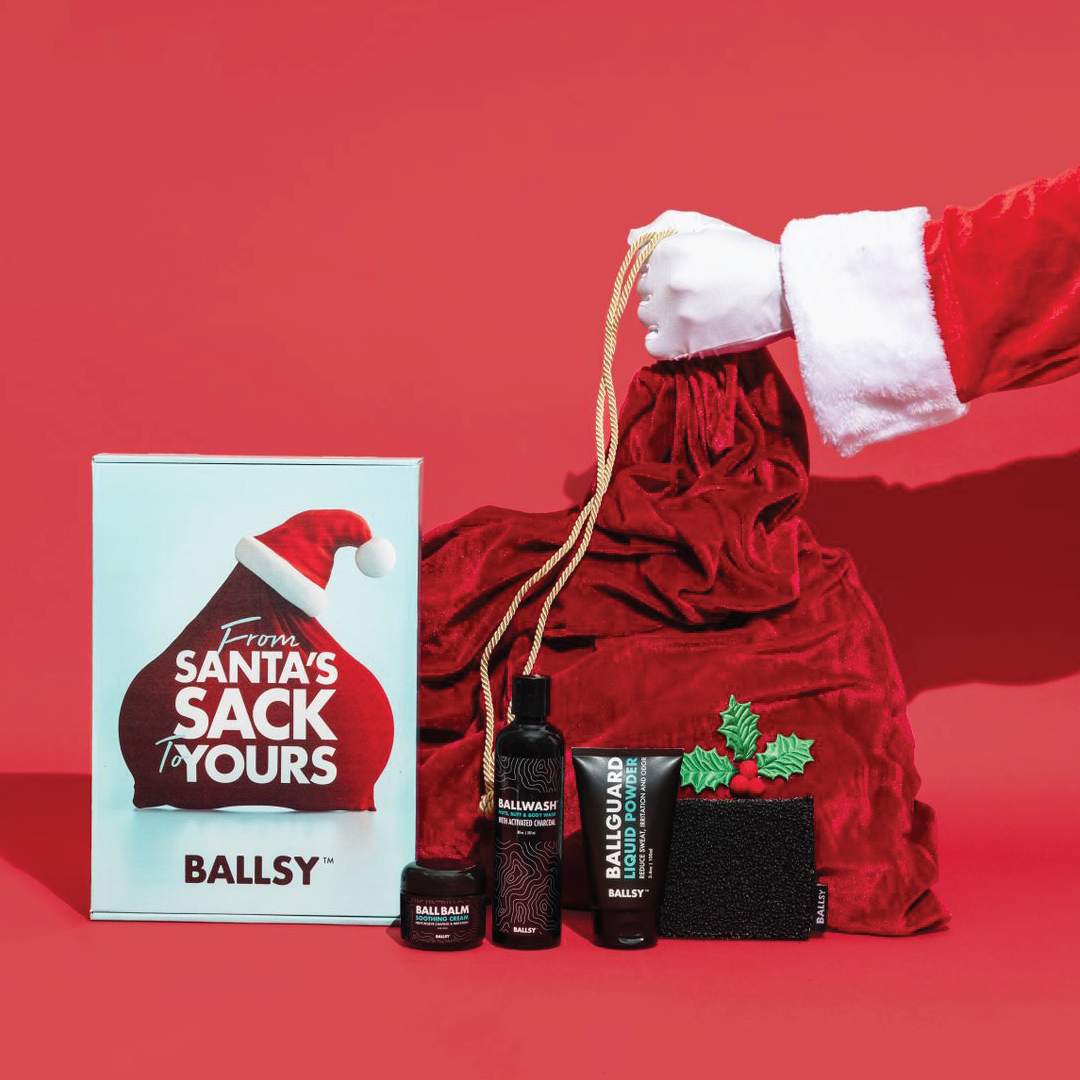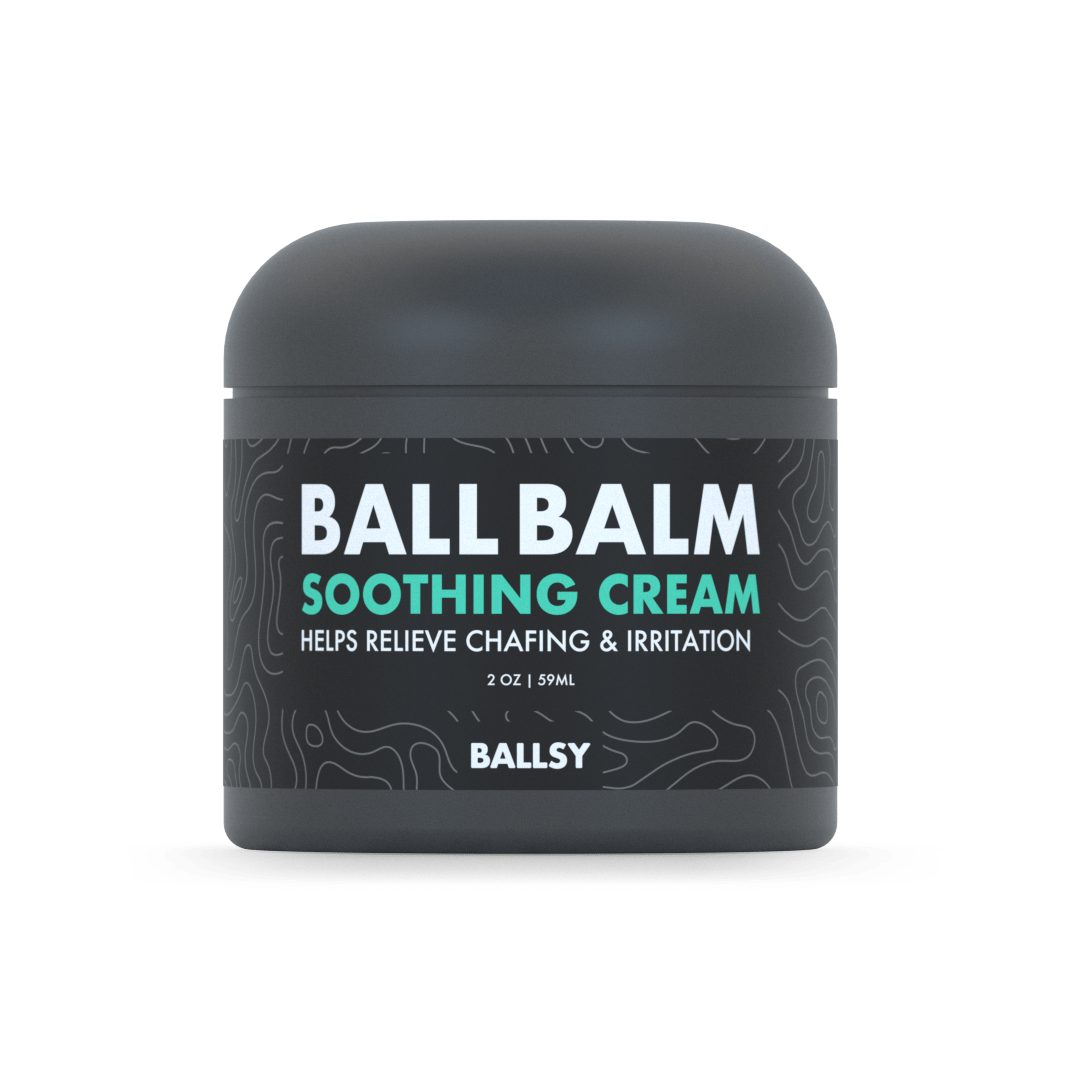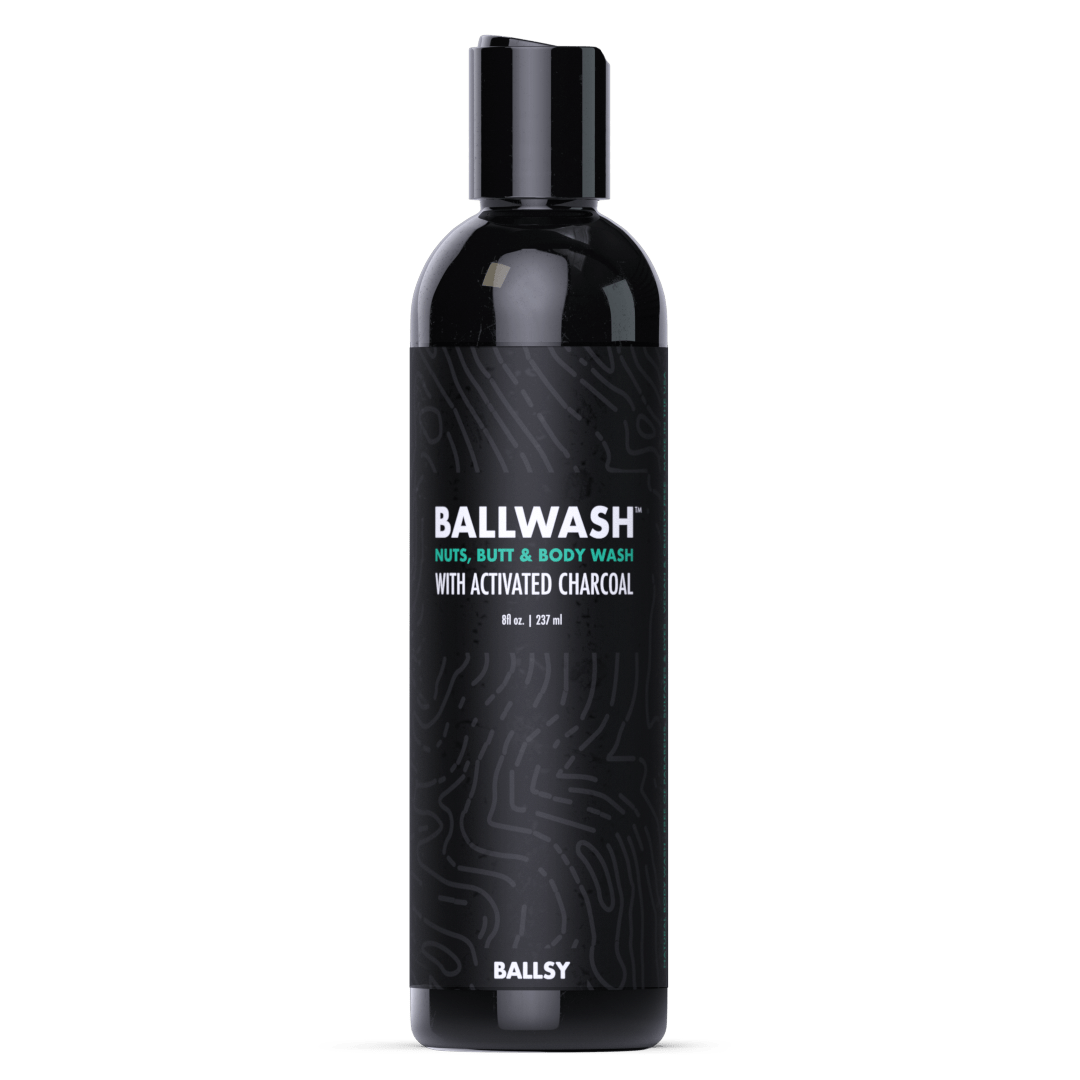 From Santa's Sack To Yours
The perfect gift set for you man this Holiday Season. The Santa Sack Pack includes four of our best selling items, and will be sure to keep your mans nuts feeling good.
Ballwash - 

perfect for your balls and entire body. This body wash features activated charcoal and plant extracts that moisturize, cleanse and leave you smelling fantastic. Ballwash is bound to be one of your core and go-to products in the shower.

Ball Balm

 - 

Packed with skin-safe natural ingredients to bring relief and comfort to you and your boys below by providing deep hydration to help soothe and repair chafed, dry or irritated skin.
Ball Guard -

Moisturizing ball deodorant that keeps your skin smelling fresh and feeling hydrated.  Infused with aloe and tapioca starch, Ballguard's premium formulation will help prevent sweat and chafing all day to protect your most sensitive region.

Handy Shower Tool - Soft yet scrubby, the Handy is the perfect shower tool to pair with Ballwash or Liquid Courage body wash for generating extra suds while gently exfoliating away dead skin.
Receive Holiday Limited Edition From Santa's Sack To Yours Box!
Ballwash: Purified Water, Sodium C14-16, Olefin Sulfonate, Acrylates Copolymer, Cocamidopropyl Betaine, Glycerin, Charcoal Powder, Fragrance, Sodium Chloride (Salt), Phenoxyethanol, Caprylyl Glycol, Ethylhexylglycerin, Sodium Hydroxide, Citric Acid, Aloe Powder, Vitamin E, Cucumber Extract,Chamomile, Licorice Root, Green Tea Extract, Lavender, Cedarwood Oil

Ballguard: Water, Tapioca Starch, Propanediol "Zemea", Polysorbate-20, Phenoxyethanol, Carbomer, Sodium Hydroxide, Fragrance, Xanthan Gum, Aloe Barbadensis Leaf Juice, Ethylhexylglycerin, Tetrasodium EDTA, Coumarin, Limonese, Linalool

Ball Balm: Water, Butyrospermum Parkii (Shea) Butter, Cetearyl Alcohol, Cetyl Alcohol, Glycerin, Polyglyceryl, Caprylic/Capric Triglyceride, Colloidal Oatmeal Extract, Simmondsia Chinensis Seed (Jojoba) Oil, Zinc Ricinoleate/Sodium Lauryol Sarcosinate/Tetrahydroxypropyl Ethylendiamine, Phenoxyethanol/Ethylhexylglycerin/Caprylyl Glycol, Aloe Barbadensis Gel, Benzalkonium Chloride
Ballwash's activated charcoal cleans dirt and odor causing bacteria to keep you feeling fresh and smelling great.

DEEP CLEANING BALL WASH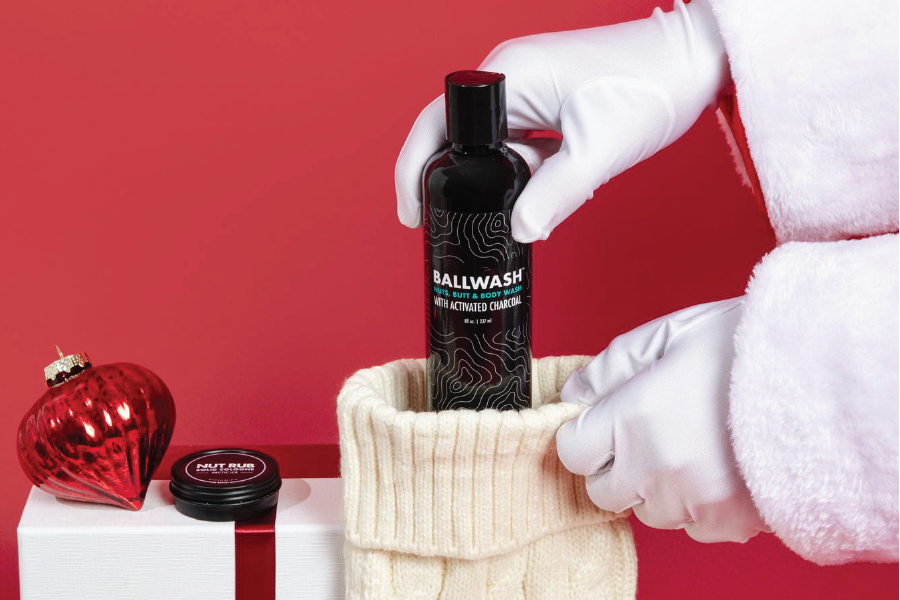 Packed with natural ingredients like colloidal oatmeal which helps to soothe skin and reduce irritation.

BALL BALM SOOTHES IRRITATED SKIN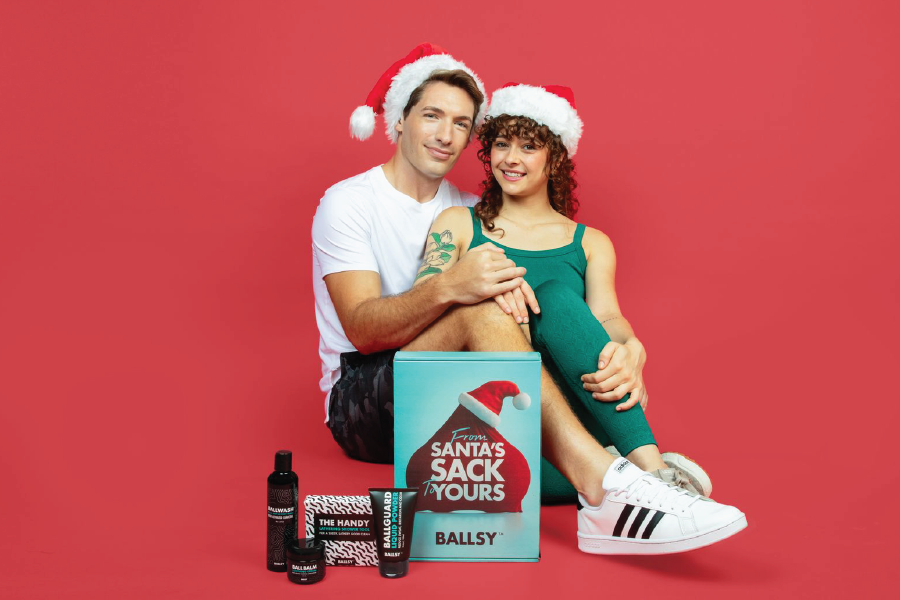 Designed specifically for a man's most sensitive region, ballguard protects against sweat and helps create an anti-chafing barrier on your skin. Perfect for your post-shower and trim routine.

BALLGUARD ANTI-SWEAT, ANTI-CHAFING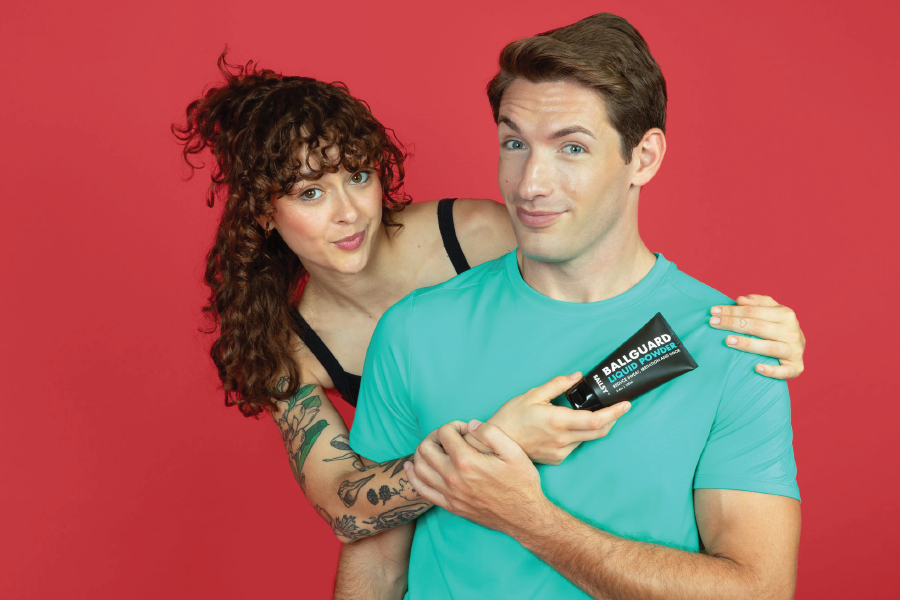 Sign up for the email list. never miss another deal.
that's ballsy.
What others are saying
GREAT STARTER SET
This is the perfect set to let you try a little bit of everything. The scents are nice and makes for a great gift.
SMELLS GREAT & IS SOOTHING
The smell is great and if I'm chafing or not smelling great I use this and feel better in more ways than one!
REFRESHING
Makes me feel clean and confident. This trio is perfect.
AWESOME SMELL
Such a convenient kit. It's great that you can try all three products in one set - everything smells amazing.
MY HUSBAND REALLY APPRECIATES THIS GIFT SET
I bought this set for my husband last year. He said he liked the stuff in it, but I didn't think much of it … until he asked me to order more!
don't just take it from us.