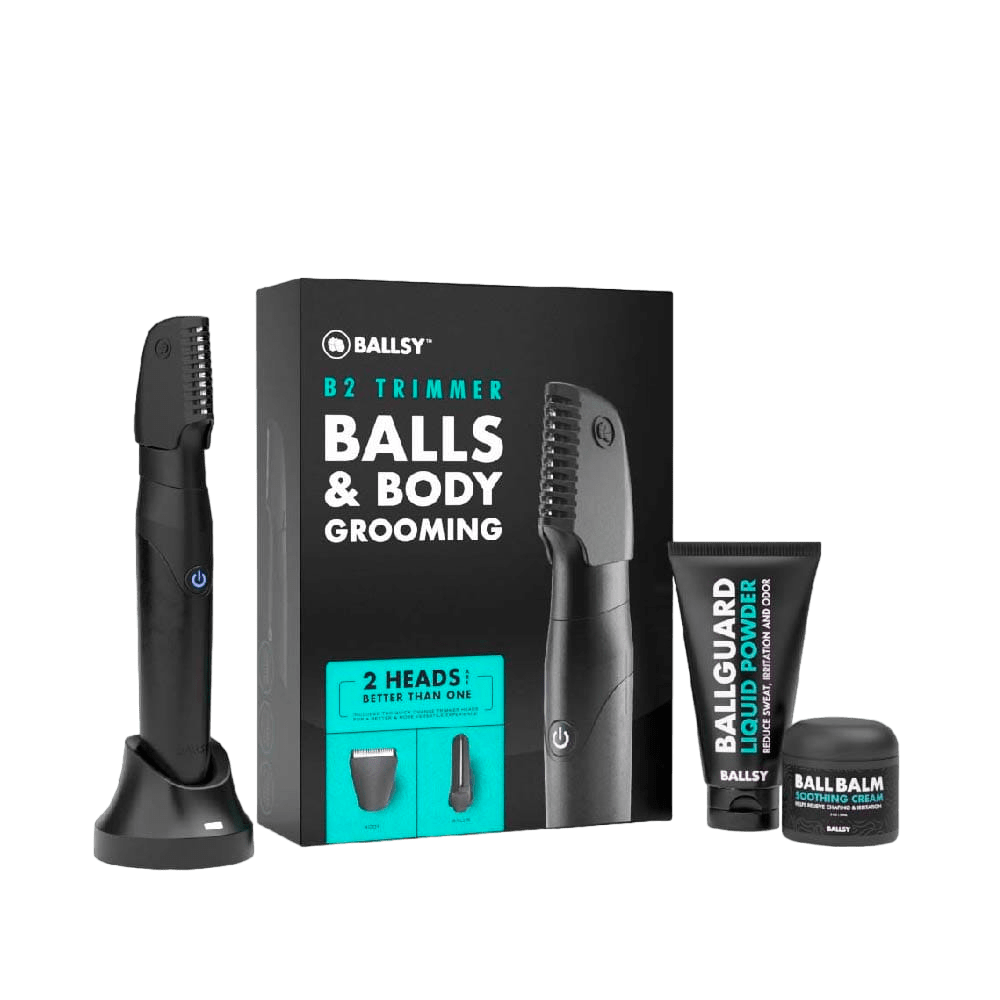 Baller Bundle
Three of your favorite below-the-belt grooming items, bundled together to keep you trimmed, fresh, and moisturized.  

B2 Waterproof Trimmer - with two heads specifically designed to manage body grooming and below-the-belt grooming to eliminate nicks, cuts and snags
Ballguard Sweat Absorbing Lotion - applies as a soothing cream, turns into a mess free powder to prevent sweat and chafing where it matters most
Ball Balm Soothing Cream - take care of your pair with deep hydration to provide relief and soothe irritated or chafed skin
Ballguard: Water, Tapioca Starch, Propanediol "Zemea", Polysorbate-20, Phenoxyethanol, Carbomer, Sodium Hydroxide, Fragrance, Xanthan Gum, Aloe Barbadensis Leaf Juice, Ethylhexylglycerin, Tetrasodium EDTA, Coumarin, Limonese, Linalool
Ball Balm: Water, Butyrospermum Parkii (Shea) Butter, Cetearyl Alcohol, Cetyl Alcohol, Glycerin, Polyglyceryl, Caprylic/Capric Triglyceride, Colloidal Oatmeal Extract, Simmondsia Chinensis Seed (Jojoba) Oil, Zinc Ricinoleate/Sodium Lauryol Sarcosinate/Tetrahydroxypropyl Ethylendiamine, Phenoxyethanol/Ethylhexylglycerin/Caprylyl Glycol, Aloe Barbadensis Gel, Benzalkonium Chloride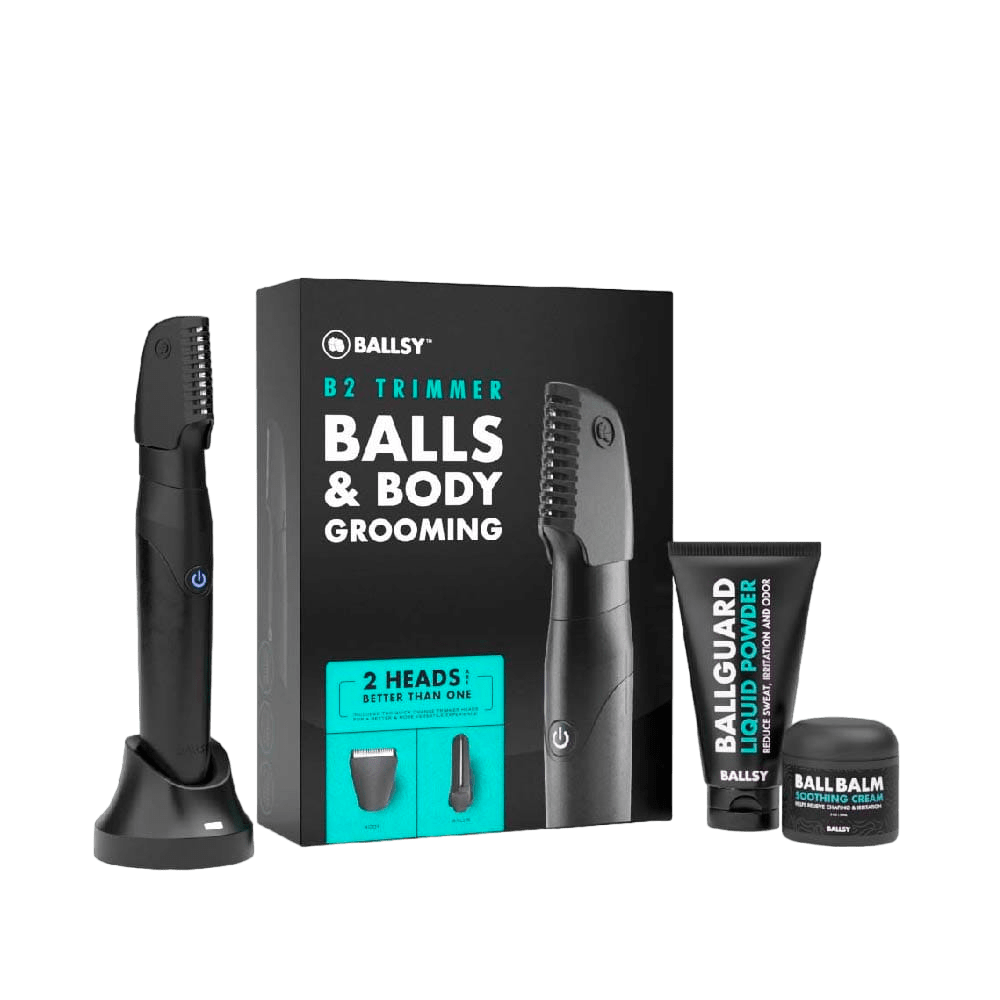 Quick change, interchangeable heads allow for easily trimming all different areas of your body while minimizing the nicks other trimmers cause.

B2 TRIMMER MITIGATES NICKS & CUTS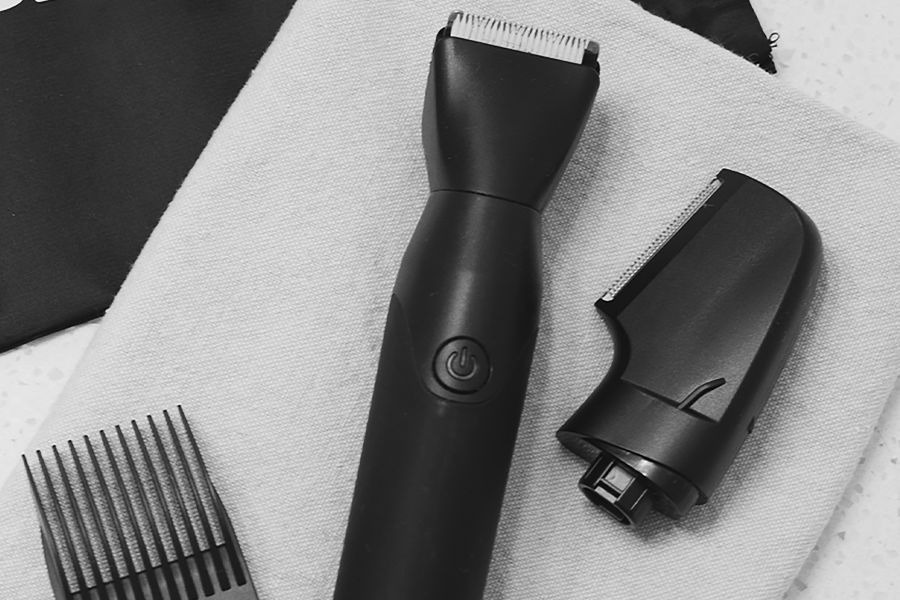 Designed specifically for a man's most sensitive region, Ballguard protects against sweat and helps create an anti-chafing barrier on your skin. Perfect for your post-shower and trim routine.

BALLGUARD FIGHTS SWEAT & CHAFING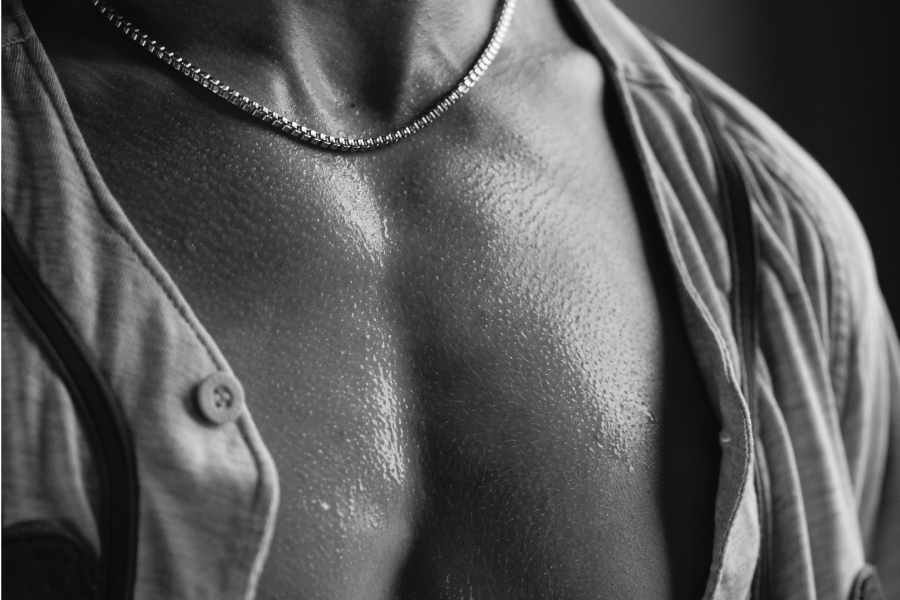 Ball Balm is packed with natural ingredients like Colloidal Oatmeal which helps to soothe skin and reduce irritation.

BALL BALM SOOTHES IRRITATED SKIN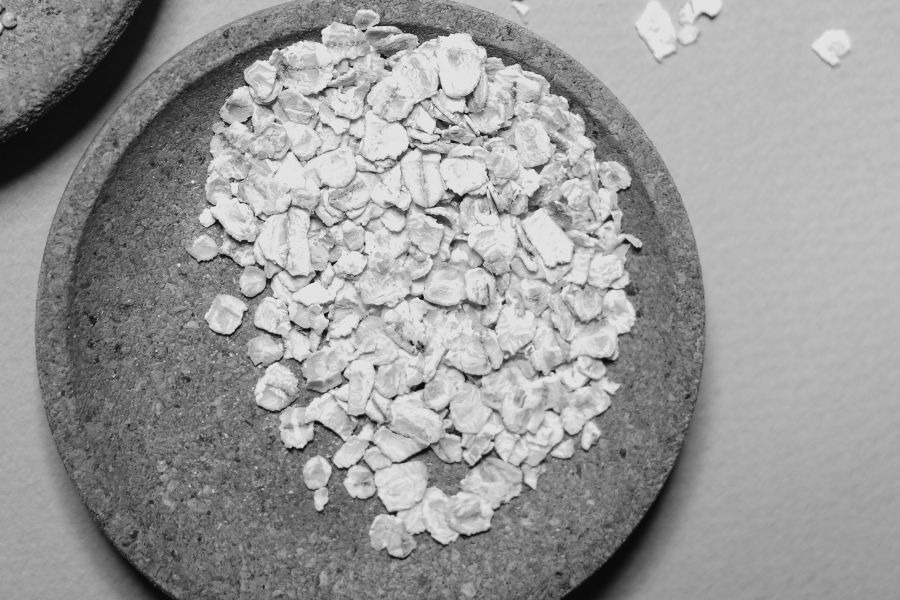 Sign up for the email list. never miss another deal.
that's ballsy.
What others are saying
TRIMMER IS GAME CHANGER
Unbelievably easy and comfortable. I mean I always trimmed or shaved before, and I've never had this level of comfort prior. Totally painless, and during a three week heatwave. Talk about new confidence, I've been telling every guy I know. Ballsy, hurry up and make more!
BALLGUARD KEEPS YOUR BALLS FRESH
I work 12 hours a day and it keeps my crotch FRESH smelling good. Smells fresh with an aquatic/ cologne after shave smell, definitely worth it. I've bought this continuously and it always works, solid product.
BETTER THAN MANSCAPED
Bought the Ballsy and the Manscaped trimmers. I only use the Ballsy. Much smoother and doesn't pull hair like the one Manscaped did. Very happy with the purchase.
BALL BALM IS TERRIFIC
I had a heat rash in the creases of my thighs and nether regions and this product saved me. Instant relief and within days it was resolved. Also does well as a deodorant.
LIFE CHANGER - NOT JUST FOR BALLS!
For years I've stuck to powders like Gold Bond, and they've never done the trick of alleviating irritation WHILE ALSO healing the skin. I bought Ballguard a couple days ago and it's changed my life, really. When I apply this stuff, my skin is cool and doesn't itch. I highly highly recommend this product.
don't just take it from us.
Favorite Features
Shave Safe Blades
Overall Look & Feel
Vertical Head
My Boyfriend LOVES it…. He said finally someone thought about our manscape 🤣🤣
One of the best investment yet!
Reviewing
B2 Trimmer & Nuts About You Sack Pack Bundle
I recommend this product
Would recommend
Works great. Would recommend. Easy to use
Favorite Features
Interchangeable Heads
Vertical Head
Shave Safe Blades
Overall Look & Feel
great gift for hubby
says it comes with 2 heads, which it does plus different pieces for each head (bonus!)
plus it's waterproof!
just has to charge first after opening before first use